how to take chloroquine tablets May 2012 - Joe Adkins, CEO of Global Asset Management Group, was quoted on Fox Business in an article titled "Retire with your mortgage or refinance?" where Joe mentions the beneifits, for the disciplined investor, of never paying off your house.
Click on the image below to view the article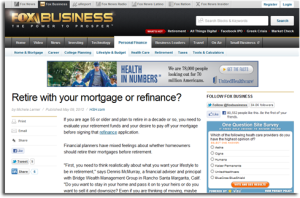 The Huffington Post, as of October 2011, is the 86th most vistited website in the world and the 23rd most visited website in the United States.
Click on the image below to view the article